>November 26, 2015
I would like to express our heartfelt gratitude to all of you having participated in the SETC 2015.
The conference was a great success thanks to 320 participants from 18 countries with 94 technical presentations, 19 exhibitions and 16 posters.
I wish all concerned continued good health and further prosperity, hoping to see you again at SETC 2016 at Charleston, USA.
Takeshi ARAKI
JSAE Organizing Committee Chair of SETC 2015
Society of Automotive Engineers of Japan, Inc.
- Awards (PDF)
- List of Papers (PDF)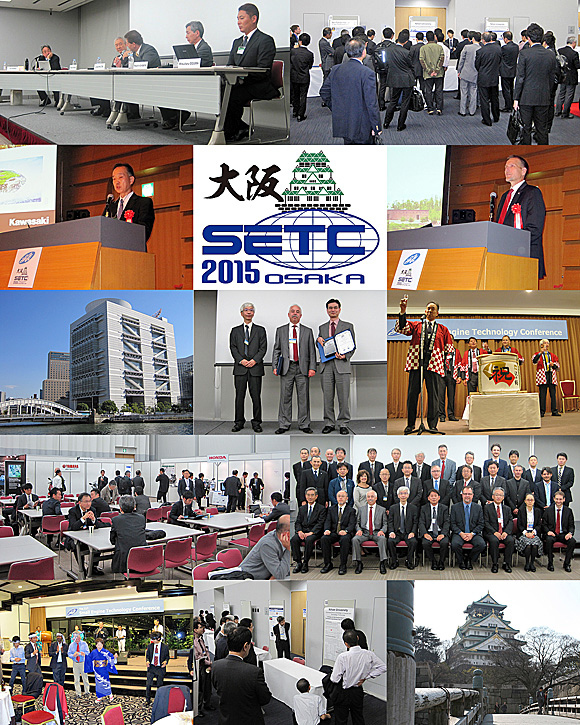 FOREWORD
Since its first event in 1989, Small Engine Technology Conference (SETC) continues to be the international technology conference for small engines and related products. SETC is jointly sponsored each year by the Society of Automotive Engineers of Japan, Inc.(JSAE) and SAE International.
JSAE is pleased to host the 21st SETC at Osaka International Convention Center from November 17 through 19, 2015 with the cooperation of Japan Land Engine Manufacturers Association (LEMA) and Japan Marine Industry Association (JMIA).
Aspiring to infinite significance of small engines achieved by mobility, environmental friendliness and economic benefits, JSAE has chosen the theme of this conference -- "Small Engines, the Key to a Prosperous Society."
SETC2015 SECRETARIAT
Society of Automotive Engineers of Japan, Inc
E-mail: SETC2015office@jsae.or.jp